Selling a Home with a VA Loan
You probably know about the unique benefits of buying a property using your VA home loan entitlement – but did you know that there are also benefits to selling a home with a VA loan? Let's talk about the advantages and challenges that having a VA home loan offers you if you're thinking of selling your property.
The Unique Benefits of VA Home Loans
Getting a VA mortgage offers a number of benefits, such as the ability to put a 0% down payment, and often a lower-than-market interest rate. But VA home loans offer another special edge, which is that it can be assumed by the person that eventually buys that property from you.
While this feature might not seem important when you're buying, it can give you a significant competitive advantage when you're selling, since it gives home buyers greater purchasing power. Let's look at an example.
Say you bought your place in 2019 for $450,000 and you got a 3% interest rate on your VA home loan. Now you're up for orders and you'd prefer to sell instead of rent it out – but the market has softened due to rising interest rates, and you're concerned you won't be able to sell it. Your neighbor down the street with a similar property and a conventional home loan is listed at $525,000 and they've been on the market for three weeks with no offers.
Luckily for you, you have an assumable VA home loan, which means that a potential buyer could purchase your home and save a bundle on their monthly mortgage payment. And even though only current and former military service members can obtain a new VA home loan, even civilians can qualify to assume a VA loan – which gives you a broader pool of possible buyers.
Let's look at the numbers for someone assuming your VA home loan versus them buying your neighbor's house with a non-assumable home loan.
Your House Your Neighbor's House
| | | | | |
| --- | --- | --- | --- | --- |
| | Sales Price | Interest Rate | Down Payment | Mortgage Payment |
| Your House (VA) | $800,000 | 2.75% | 20% | $2874 |
| Neighbors House (non-VA) | $800,000 | 6.50% | 20% | $4045 |
So a potential buyer assuming your VA home loan could save almost $1,200 a month or nearly 30% of their monthly mortgage payment compared to getting a new mortgage at the prevailing rates – wow!
This means that not only could a potential buyer save a lot of money by buying your home, but MORE home buyers will be able to qualify to buy your place since the monthly payment is so much lower. As a seller, you'll have a larger pool of people who can afford to purchase your home compared to your neighbor at the same price.
If you're willing to go through the VA loan assumption process, then you could take advantage of this incredible marketing opportunity and potentially sell faster (or for more money) than your competitors. And in an environment of steadily rising mortgage interest rates, this is bound to be an advantage for the foreseeable future. But what are the pros and cons of selling your property with an assumable VA home loan?
The Pros of Selling a VA Loan Home
Marketing Power
The biggest pro of a home sale with an assumable VA home loan is the ability to sell your home faster and for more money than your competition. Given the above example, why wouldn't potential buyers want to take advantage of a much lower interest rate than is unattainable on the open market?
So if you're selling your home and allowing the loan to assume, be sure that your real estate agent markets this fact in your listing. In addition, if you plan to have a property brochure, we recommend that you include a comparison sheet to show buyers how much money they could save by purchasing your home versus a competitor's home.
No Appraisal Required
Besides the marketing edge, selling your home with an assumable loan can be easier in certain ways. For one, most loan assumptions don't require a VA appraisal, so this is one fewer contingency you'll need to deal with. The VA appraisal takes time (typically at least two weeks) and can sometimes entail repairs that the lender requires before settlement, so being able to skip the VA appraisal does streamline the process and reduces stress.
However, although the VA doesn't require home inspections, you may still have this contingency depending on the buyer's needs.
The Cons of Selling a VA Loan Home
Tying Up Your VA Entitlement
Despite its advantages, selling your home with an assumable VA home loan can also be tricky. For one thing, if the buyer does not have their own VA loan entitlement, then your VA entitlement will be tied to the property until that buyer eventually sells it. And of course, you'll have no control over this – there's no way to restrict how long your buyer keeps your assumed VA mortgage, so it could be years or decades before that entitlement is restored.
Depending on how much VA entitlement you have left, this could limit your ability to make your next home purchase using your VA home loan benefits. Although you can purchase more than one property using your VA eligibility, the purchase limits vary depending on where in the county you're buying.
To mitigate this issue, you would need to sell to a buyer who has their own VA entitlement and can substitute their entitlement for yours. This is essentially a VA entitlement swap, whereby the buyer is still assuming the balance and terms of your VA loan, but using their own eligibility to qualify instead of yours.
The only limitation with this is that the buyer must purchase your home as a primary residence, as the Department of Veterans Affairs doesn't allow veterans to use their entitlement for investment properties.
Down Payment Requirement
Another potential challenge of a home sale with an assumable VA home loan is the amount of equity you currently have in the property. If you have already paid down a significant portion of your VA loan, and/or the property has appreciated significantly since you bought it, it may be difficult for a buyer to come up with the cash at closing.
For example, if you're ten years into your VA loan term and have already paid down $100,000 of the balance, a buyer has to be able to pay this $100,000 as part of their down payment. Considering that many military families and service members use the VA loan program because it has no minimum down payment requirement, it may be difficult to find a buyer who wants to shell out this kind of cash.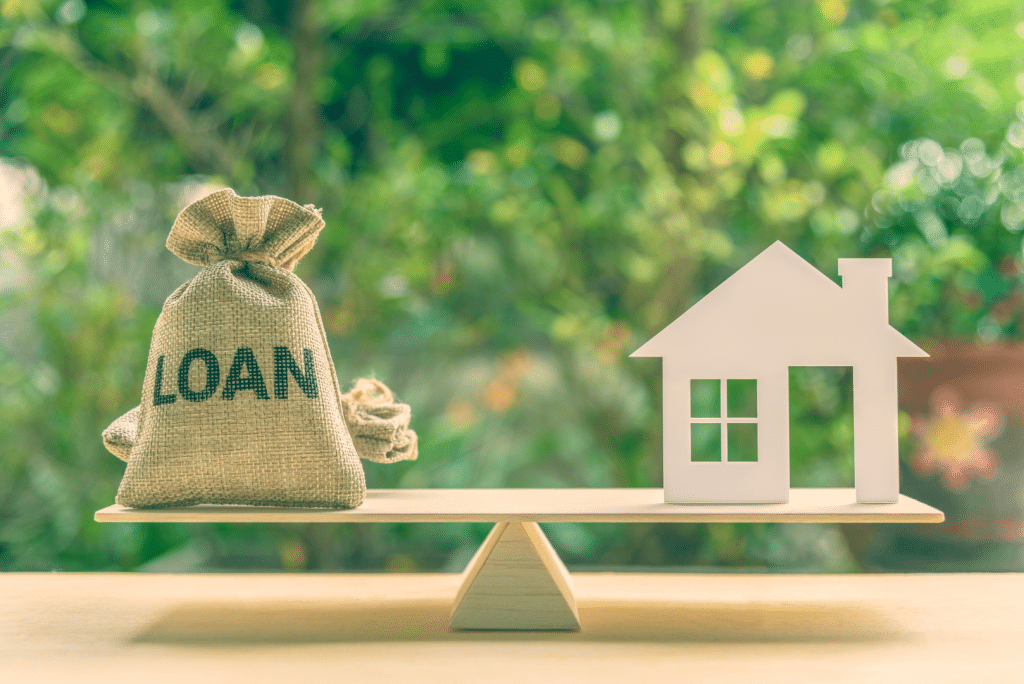 For this reason, selling your home with an assumable VA home loan is often easier if you haven't owned the home for very long and if you didn't have a large down payment when you bought it. It will be simpler for a possible buyer to come up with the down payment if there isn't much difference between the purchase price and the loan balance.
Time to Close
Another challenge of selling a house with an assumable VA home loan is that it can be time consuming. Most home loans (including new VA loans) close in 25-30 days, while a VA home loan assumption can take up to four months depending on the lender.
Different lenders have varying levels of ability to process loan assumptions. Some large lenders have entire assumption departments that exclusively deal with these types of loans, so their processing times might be as little as 30-45 days. But other lenders with little experience in these loans may take much longer.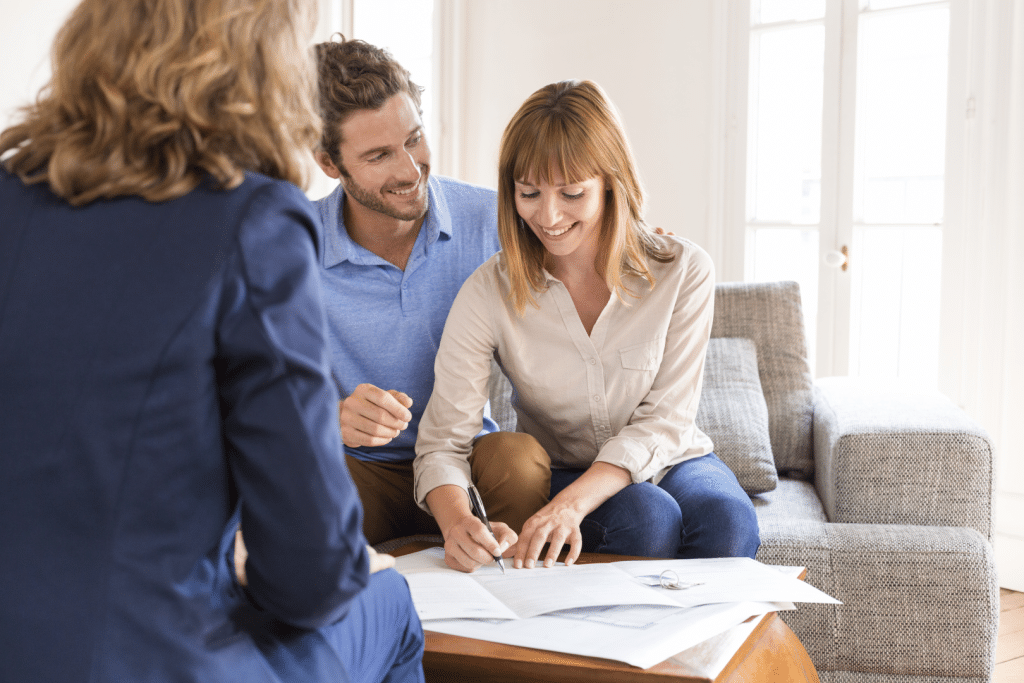 If you're selling a home with a VA home loan, be flexible and prepared for the closing date to shift. Unlike with a new home loan, the buyer has no influence on the loan officer doing the assumption loan, so it's helpful for all parties to be patient with the assumption process.
Talk with your moving company and find out how much notice they need to reschedule in the event that a loan closing delay affects your move-out date. In addition, if you're trying to purchase a new house and you have a home sale contingency (meaning you have to sell your current place before you can purchase the next one), it's a good idea to communicate with the sellers of your next house and let them know there could be delays.
Financing Risks
Finally, selling a VA loan home still has financing risks. A potential buyer who wishes to assume your VA loan still has to qualify to do so. Even if the buyer is already pre approved for a traditional loan program, it doesn't completely eliminate the risk that they won't qualify to assume your loan – as with obtaining a new mortgage, the buyer still needs to have sufficient annual income, a decent credit score, and be able to pay the closing costs (including the VA funding fee, which is reduced for an assumption loan).
The Process of Selling Your Home with An Assumable VA Loan
The buyer submits a purchase agreement to you that includes all the pricing and terms of their offer.
Once you negotiate and accept the buyer's offer, the buyer submits their financial information to the loan officer.
The lender works with the Department of Veterans Affairs to obtain written approval of the VA loan assumption. While this is happening, you'll work with the buyer to clear other contingencies in the contract, such as home inspections and other due diligence.
The lender works with the buyer to fully approve them for the VA mortgage.
Before closing, you'll need to obtain a Release of Liability from the Department of Veterans Affairs, which clears you of further responsibility for the VA loan after settlement.
What You'll Make from the Sale of your Home
When selling your home and allowing the buyer to assume the VA mortgage, you'll still make the same money that you would if the buyer were obtaining a new mortgage. Here's how the proceeds from the sale will be divvied out:
Existing Mortgage Balance
Unless you've owned the home for a long time or otherwise have a ton of equity in the property, most of the proceeds from your sale will go to pay off your existing VA mortgage.
Other Loans or Liens
After paying off your VA mortgage, funds from the sale will also go to pay off any other loans you might have on the property, such as Home Equity Lines of Credit or second loans. In addition, if you have any back taxes or contractor liens against the property, these would need to be paid off at settlement.
Closing Costs
Though closing costs are typically less for the purchaser who is assuming your VA loan (including a reduced VA funding fee), the closing costs for the seller don't change much compared to a typical sale. These costs include state and county taxes and fees, realtor commissions, and attorney/title charges.
Your Profit
Anything left over after paying the above costs is your profit!
VA Loans Can Help You Sell
VA loans offer an incredible opportunity not just to buy your dream home, but also to sell one for top dollar when you allow the loan to be assumed. As a home seller, you'll have a significant advantage in attracting potential buyers to your property in a challenging real estate market. If you'd like to sell your home with an assumable VA loan, talk with your real estate agent about marketing it as such, or reach out to us if you need a VA expert agent who is experienced in selling homes with assumable loans.